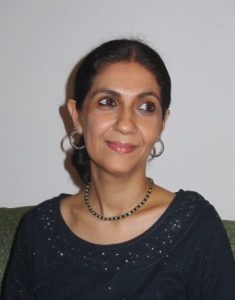 Shivani Chaudhry
Executive Director
Housing And Land Rights Network (HLRN)
India
Shivani Chaudhry is the Executive Director of Housing and Land Rights Network (HLRN), New Delhi, India, where she has been working since 2004. Prior to this, she worked for five years with the Center for International Environmental Law (CIEL) in Washington, D.C., U.S.A.
Shivani received her B.A. (Economics) from Bombay University, India, and her M.A. (Environmental Studies) from Brown University, Providence, U.S.A. She has been working in the field of human rights for over fifteen years, with a specific focus on economic, social, and cultural rights, especially the human rights to adequate housing, land, livelihood, and the environment. She has been engaged actively with issues related to forced evictions, displacement, homelessness, land rights, disasters, climate justice, discrimination, women's rights, and human rights education. She has carried out several human rights workshops and contributed to the development of tools to monitor housing and land rights, in India and at the global level.
She is associated with several national and international networks and social movements. She is a co-convenor of the National Forum for Housing Rights, and Executive Committee member of Shahri Adhikar Manch: Begharon Ke Saath (Urban Rights Forum: With the Homeless) in India. She was a member of the Government of India, Ministry of Rural Development's Task Force on Land Reforms, and contributed to the draft national land reform policy.
Shivani regularly speaks on human rights issues at various international and national platforms. She has also spoken on the topic of land rights in the European Parliament. She regularly writes on these issues in newspapers, magazines, and journals, and has contributed to several publications and books, including those published by the American Society for International Law, UN-Habitat, and Oxford University Press.
She lives in New Delhi, India, and can be contacted at: shivani@hlrn.org.in