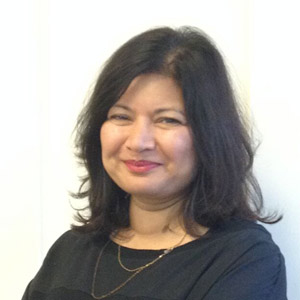 Shirley Rodrigues
Executive Director For Climate Change
Children's Investment Fund
United Kingdom of Great Britain and Northern Ireland
Before joining CIFF, Shirley was the Director of Policy at the Sustainable Development Commission providing policy advice and research on economic, social and environmental issues to the UK Government and Devolved Administrations.

Previously, as Head of Environment and Climate Change and as interim Executive Director for Development and Environment at the Greater London Authority, she provided policy advice to develop and implement landmark strategies for Mayor Ken Livingstone and Mayor Boris Johnson. These included climate change mitigation and adaptation, waste management and air quality, as well as the Climate Change Action Plan and the environmental chapters of the London Plan. Key projects she helped implement include the London Low Emission Zone, Congestion Charge and programmes to retrofit London's residential and commercial buildings.

Before that Shirley held a number of roles in London local government where she supported local authorities to develop new policies and infrastructure for London, and raise standards and promote innovation in transport, urban planning and consumer protection.