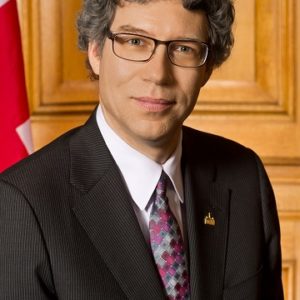 Russell Copeman
Mayor Of The Borough Of Côte-des-Neiges-Notre-Dame-de-Grâce
City Of Montreal
Canada
Russell Copeman was elected Mayor of the Borough of Côte-des-Neiges-Notre-Dame-de-Grâce, the City of Montréal's most populous borough, on November 3, 2013. He was invited to join Mayor Denis Coderre's first Executive Committee and is responsible for Housing, Urban Planning, Real Estate Management and Planning and the Office de consultation publique de Montréal.

From 2008 until 2013 Mr. Copeman was a senior administrator at Concordia University, serving first as Associate Vice-President, Government Relations then as Associate Vice-President, External Relations. He was also an Adjunct Professor in Concordia's Department of Political Science where he taught Quebec Public Administration.

He has a Bachelor's of Arts degree in Honours Political Science from McGill University and did graduate studies in Public Policy and Public Administration at Concordia University. He was a member of Premier Robert Bourassa's staff until his election to the National Assembly of Québec in 1994 as the Member for Notre-Dame-de-Grâce where he served until his resignation in October 2008.

During his fourteen year tenure in the National Assembly Mr. Copeman served in various capacities including Parliamentary Assistant to the Minister of Health and Social Services, Mr. Philippe Couillard. From 2003 until 2007 he chaired the Standing Committee on Social Affairs.

In 2008 he co-Chaired the first pan-Canadian Summit on Inuit Health, held in Kuujjuaq. He was also Chair Delegate of the Delegation of the National Assembly for Relations with the United States and represented Québec on the Executive Committee of the Council of State Governments.

Familiar with the media, Mr. Copeman made regular appearances as a political analyst with Jean Lapierre on CTV Montreal's "This Week in Politics" segment from November 2008 until August 2010.

In August of 2012, Russell Copeman was awarded the Queen Elizabeth II Diamond Jubilee Medal for his significant contribution to his community and to his province.