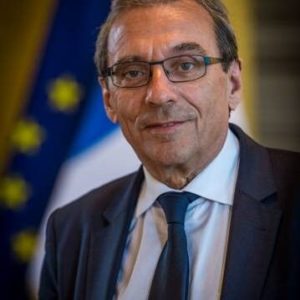 Roland Ries
Mayor
Municipality Of Strasbourg
France
Roland Ries was elected Mayor of Strasbourg – seat of the European Parliament and the Council of Europe – in 2008 and was re-elected in 2014. He served concurrently as Senator from 2005 to 2014 during which time he was Vice-Chair of the Senate Committee for European Affairs.
Having initiated the return of the tramway to Strasbourg in the early 1990s, Mayor Ries has since been actively involved in transport and sustainable urban mobility issues, for which he is now recognized internationally. From 2008 to 2014, he was President of the French Association of Transport Authorities (GART), where he currently serves as First Vice-President.
Since July 2014, Roland Ries has also been President of Cités Unies France (United Cities France), a federation of French local and regional governments involved in international cooperation. He has been advocating for local governments to be heard in a world where the majority of humankind lives in urban areas, and where cities hold the keys to a better world.
As a man of culture and dialogue, Roland Ries has been fostering initiatives for participatory democracy in his city by implementing innovative tools for citizen participation.
True to his humanist beliefs and ideals of justice and progress, Roland Ries has given great importance to French-German friendship – the very foundation of the European construction. By initiating numerous projects to strengthen the Strasbourg-Ortenau Eurodistrict (a cross-border administrative entity linking his city to the adjacent German cities), he is promoting a vision of a Europe of the citizens founded on the values of democracy and human rights.
Strasbourg, for Mayor Ries, must embody these ideals both by drawing on its humanist past and by being an innovative European city, working with the world, and conscious of the identities and the enriching diversity of which it is formed.