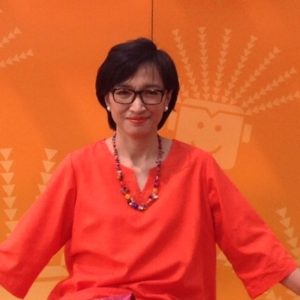 Restu Pratiwi
Chairperson
Danamon Peduli Foundation
Indonesia
Restu Pratiwi: Social Development| Stakeholder Mapping |Social Impact Assessment| Community Development| Monitoring & Evaluation |Project Management|
Restu Pratiwi has over seventeen years of experience in various development fields. Ms. Pratiwi possesses capacity in program development (design, planning, implementation, monitoring and Evaluation), project start-up, and monitoring and evaluation. Based on recent work as Corporate Foundation's Chairperson, Ms. Pratiwi has done significant works on community development. In addition, she has worked as Independent Consultant, Operation Analyst at the World Bank, Community Development Specialist at BHP Billiton and Project Development Specialist with the United Agency for International Development (USAID) based in Jakarta, Indonesia. Ms. Pratiwi possesses the skills particularly relate to project start up, development and management, design and implementation of effective responses strategies as well as monitoring and evaluation. A critical component of her work has been to develop programs and strategies as well as partnerships among national government bodies, local governments and non-governmental organizations, and donor community.
Education
Master of Arts in Sociology, 1992, University of Hawaii at Manoa, Hawaii, USA
Bachelor Degree in Chinese Studies, 1990, Faculty of Humanities, University of Indonesia. Depok, Indonesia.