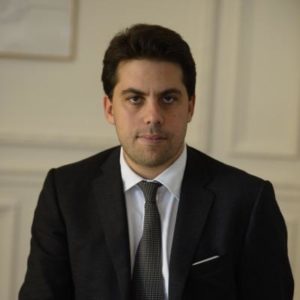 Patrick Klugman
Deputy Mayor
City Of Paris
France
Patrick Klugman was born on 11 July 1977 in Neuilly-sur-Seine. He studied law at Panthéon-Assas University and Paris Dauphine University, where he completed a postgraduate course under the direction of Marie-Anne Frison-Roche. He was sworn in at the bar in 2004. In March 2007 he joined the offices of the attorney Francis Szpiner.
In October 2008, he founded the firm PK Avocats with Pierre-André Pascaud. As an attorney he was particularly involved in criminal cases with media coverage.
Patrick Klugman was elected to the Council of Paris in the 17th arrondissement in the elections in March 2008. He appeared in second place among the "openness" group on the municipal list of the Socialist Party. Since then, he has joined the Socialist Party and is vice president of the Socialist, Radical and Left group in the Council of Paris. In the Council of Paris he often speaks on issues related to public freedom and international relations. He sits in the 9th Committee (culture and international relations). He was named after his election on 5 April 2014 as assistant for International Relations and the Francophonie.