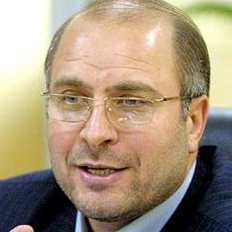 Mohammad Bagher Ghalibaf
Mayor Of Tehran
Municipality Of Tehran
Iran (Islamic Republic of)
Mayor of Tehran, Islamic Republic of Iran
Founder and the first President of Asian Mayors Forum (AMF)
Co-President of UCLG – MEWA
PhD in Political Geography, 2002, Tarbiat Modarres University, Tehran

As a young fellow, Ghalibaf rushed to defend his country in 1980. Soon he was promoted as senior commander, fighting the occupying forces during the eight years of imposed war. Once the war was over, he embarked on a major reconstruction drive.
When President Mohammad Khatami came to power in 1997, Ghalibaf was appointed as Commander of the Iran Disciplinary Force (Police) by the Supreme Leader.

He was elected by Tehran City Council as the Mayor of the Capital in 2006.

He began teaching in Tehran University in 2003. His first book on local government was published in 2007, while his five other books are now available on geopolitics. As an associate professor of the political geography, he has published his research in various fields in the form of more than 33 articles. A third academic field to which he is devoting his energy and attention is advising graduate students with their PhD dissertations and MA theses.
As the Mayor of Tehran he founded Asian Mayors Forum (www.asianmayors.org ) in Tehran in 2008 and concurrently was elected as one of the world leading mayors by City Mayors group (www.worldmayors.org) because of his outstanding performance at the top of Tehran metropolis management.