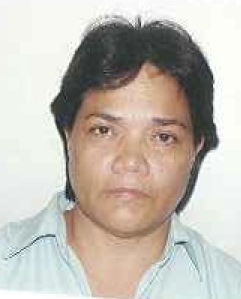 Karibaiti Taoaba
Regional Director
Kiribati
Karibaiti first joined CLGF in November 2006 as a Senior Project Officer based at the Pacific office in Suva, Fiji. She became Regional Director in 2009 and has overall responsibility for CLGF Pacific in achieving its strategic vision and outcomes including planning, resourcing and staffing.
Before joining CLGF, Karibaiti worked for the Government of Kiribati f or 18 years at middle and senior positions. She served as Permanent Secretary for three ministries in Kiribati which included the President's Office (1996 - 1998), the Ministry of Environment and Social Development (1998 - 2003) and the Ministry of Internal and Social Development (2003 - 2006). As Permanent Secretary of the Ministry of Internal and Social Affairs, Kariba iti had oversight for the overall implementation of policies and administration in local government, support services to 22 island councils and 3 urban councils, decentralisation and rural development for all island councils in Kiribati.
Karibaiti holds a BA in Administration and Politics from the University of the South Pacific, Certificate in Manpower Studies from the Institute of Manpower Studies, University of Sussex and an MSc (Human Resource Development) from Victoria University, Manchester, UK.