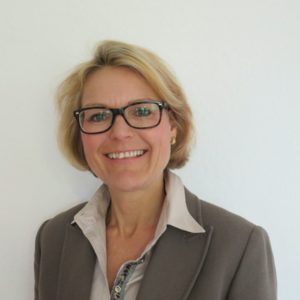 Dr. Tania Roediger-Vorwerk
Deputy Director-General
Federal Ministry For Economic Cooperation And Development
Germany
Dr. Tania Rödiger-Vorwerk has served in multiple positions for the German Federal Ministry for Economic Cooperation and Development. Currently she is Dep. Director General at Directorate 31 – Environment and Infrastructure. She has led bilateral development policy and cooperation with Southasia, crisis prevention and peace building, human resource development and has served as Director Strategy and Planning.

The experienced lawyer supported former Federal President of Germany, Prof. Dr. Horst Köhler, in his function as member of the United Nations High Level Panel on the Post-2015 Development Agenda for UN SG Ban Ki-moon as "Sherpa" - heading the cross institutional shaped Sherpa-Staff (https://www.post2015hlp.org/, https://www.youtube.com/watch?v=-VJ_Z82ILdI).

Prior to her work at the ministry, she was Deputy Head of the Department of International Affairs and Protocol of the City of Bonn and strongly involved in the change management and the Unit-ed Nations settlement after the reunification. She also served as Corporate Lawyer.

Before she became a senior consultant at the international management consultancy Kienbaum and started her carrier working as a research fellow at the Faculty of Law in the University of Bonn with Prof. Dr. Josef Isensee and as UNESCO staff member for a Global Educational Pro-gram in Munich and Seoul, South Korea.

Dr. Rödiger-Vorwerk has studied Law and Northern Languages in Freiburg i.Br., Munich and Gießen and holds a state degree from the University of Munich and a PhD in European Envi-ronmental Law.

She is chair and vice chair in several boards and currently strongly involved in shaping a UN New Urban Agenda. She was co-chair of the UN Habitat III Secretariat.