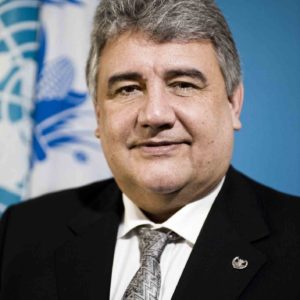 Amir Abdulla
Deputy Executive Director
World Food Programme
Sudan
Amir Mahmoud Abdulla became the Deputy Executive Director of the World Food Programme in March 2009.
Since February 2015, Mr Abdulla is based in New York to coordinate and enhance WFP's engagement with the United Nations system, Member States and key stakeholders. In addition to his WFP responsibilities, he was appointed Vice-Chair of the United Nations Development Group (UNDG) in January 2016.
Before moving to New York, Mr Abdulla was the Chief Operating Officer (COO), overseeing the WFP Regional Directors and Directors of Emergency and Field Security, and was responsible for leading WFP's extensive field operations.
Mr Abdulla's career at WFP began as a logistics officer in 1991. He then went on to serve in a variety of field and headquarters posts. From 2000 to 2001, he was Project Manager for WINGS, WFP's corporate information management system. From 2001 to 2004, Mr Abdulla served as Director of Budget and, in 2004, was named Regional Director for the Middle East, Central Asia and Eastern Europe. Mr Abdulla served in that position until July 2006, when he took up the post of Regional Director for Southern Africa until his return to WFP headquarters in Rome in 2008 to become WFP's Chief Financial Officer (CFO). During his tenure as CFO, he led WFP's successful implementation of IPSAS (International Public Sector Accounting Standards), the first large-scale adoption of IPSAS within the United Nations system.
Mr Abdulla is a graduate of the Imperial College of Science and Technology, London University, where he read Electrical Engineering and graduated in June 1978 with a BSc Honours degree. He is an Associate of The City & Guilds of London Institute.
A national of the Sudan and the United Kingdom, Mr Abdulla was born in Khartoum in 1957. He is married with three grown children and two grandchildren.