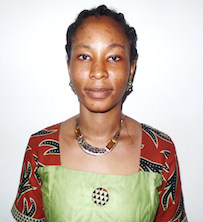 Sudie Austina Sellu
Field Officer
Restless Development
Sierra Leone
I am Sudie Austina Sellu, 26 years old young professional born in Tongo Field, a predominantly huge diamond mining area, in Lower Bambara Chiefdom, Kenema District, Eastern Sierra Leone. Born to a polygamous home, I am the 6th child in a family of 10, and my parents were medical practitioners.
I attended the Holy Rosary Girls Primary School, where I sat to my National Primary School Examination (NPSE) with a second position and later proceeded to the Holy Rosary Girls Secondary School in Kenema. With an outstanding performance throughout my stay in the school, I was appointed head girl for the 2008/2009 academic year and graduated with one of the best results (2b &4C) in the West African Senior School Certificate Examination (WASSCE) in the commercial stream. Been the only child with University requirement but limited in finance for a university degree but with passion for education, I did a certificate course in Business and finance with University of Sierra Leone followed by a Diploma in Financial Management with Association of Business Executives in UK. However, having had some savings from the work I do, I am now reading for a degree in Applied Accounting at University of Sierra Leone.
Growing up with a strong passion for youth and women empowerment, I decided to volunteer with Restless Development after my Diploma in 2011/2012 on Sexual Reproductive Health, Civic participation, Sexual Gender Based Violence and Livelihoods. I rose to the position of an Intern and later became a Field Officer for the Empowering young women and girls project funded by comic Relief UK.
I have also worked as Secretary and Data entry officer for Centre of Dialogue on Human Settlement and Poverty Alleviation where I worked with deprived communities on their livelihoods, settlement profiling and enumeration, housing and slum upgrading.