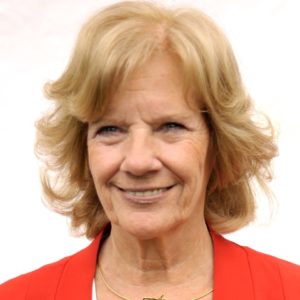 Silvia Gascon
Professor
ISALUD University
Argentina
Professor Silvia Gascón is a Professor of Psychology.
Master in Management of Social Welfare and Social Services from University of Alcalá, Spain and Ibero-American Social Security (OISS).
She is currently Head of the Active Aging and Longevity Center in ISALUD University
Is vice secretary of the High Council of the University.
Global Ambassador of HelpAge International
Adviser for the Third Age Secretary of the Buenos Aires Government on the Age Friendly Cities Project .
Adivser for the Mendoza's Government and five municipalities of Mendoza Province.
She is adviser at the Instituto Nacional de Servicios Sociales para Jubilados y Pensionados, of Argentina around friendly initiatives to be more friendly institution.
Visiting Professor at various National and foreign Universities.
Author of a lot of publications, chapters of books and journals.
The last one is a Chapter " The Implementation of Age –Friendly Cities in Three Districts of Argentina" on the book "Age Fridenly Cities and Communities in International Comparision. Political Lessons, Scientific Avenues, and Democratic Issues" . Editors: Thibauld Moularet and Suzanne Garon. By Springer
Responsible Editor of the newspaper "Major Ties Network". Monthly publication of Isalud University.
Among her previous performances the following stand out:
Senior Undersecretary of Argentina and Secretary of Vice Ministry of Family and Human Development at the Ministry of Social Development of Argentina.
Director of Master in Management of Gerontology Services, at Isalud University.
Active member of the Board of HelpAge International.
Vice-rector of Isalud University
Project Leader of Age Friendly Cities, in the city of La Plata, Buenos Aires and Resistencia, Chaco Argentina.
Head of Mission of the Argentine Government in the "World Assembly on Aging" and alternating vice president of the Assembly, held in Madrid, Spain, 2002.