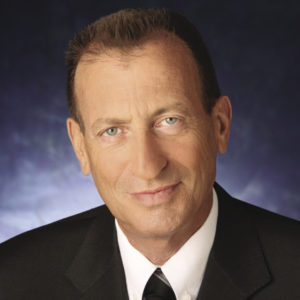 Ron Huldai
Mayor
City Of Tel Aviv-Yafo
Israel
Ron Huldai is currently serving his fourth consecutive five-year term as Mayor of Tel Aviv-Yafo. His economic vision for Tel Aviv-Yafo is to position it as a global center of innovation and creativity. Capitalizing on the city's status as the center of the Israeli startup sector, Huldai's vision is to position Tel Aviv as "The Startup City of the Startup Nation" - a sort of Silicon Valley for entrepreneurs from outside the U.S.
The accomplishments of Huldai's administration have had a demonstrable impact on the city; Mayor Huldai has eliminated the municipal deficit and for the past twelve years managed to maintain a balanced budget while completely transforming the city's infrastructure, public sphere, and municipal institutions. In light of this economic turn-around, Standard and Poor's has affirmed the city the coveted AAA Stable rating. He also deepened the city's positioning as the cultural center of Israel, and upgraded dozens of cultural and historic assets. The city's cultural standing received international recognition in 2003 when UNESCO proclaimed the historic zone of Tel Aviv a World Heritage Site and once again in 2014 when it declared it a Creative City for its excellence in digital media activity.
One of Mayor Huldai's most important missions is to maintain Tel Aviv-Yafo as a city of tolerance, pluralism, equality and democracy, actively promoting policies and budgets to support the various groups that reside in the city. These activities include: affirmative action for Arab employees in the Municipality; the establishment of a municipal center for the LGBT community; construction and financing of facilities of special education that serve children from dozens of municipalities in Israel; upgraded services to Holocaust survivors; extensive welfare programs; and more.
Ron Huldai was born in 1944 and raised in Kibbutz Hulda. He joined the Israeli Air Force in 1963 and served as a combat pilot and base commander for 26 years. After retiring with the rank of Brigadier General, Huldai became principal of the renowned Herzlyia Gymnasium High School. During his 6-year term he managed to transform the deteriorated school into a model of educational excellence. Mayor Huldai is a distinguished graduate of the United States Air Force's American Air War College ('81) and holds a Bachelor of General Studies from Auburn University of Montgomery ('81). He is married to Yael, and they have 3 children and 9 grandchildren.