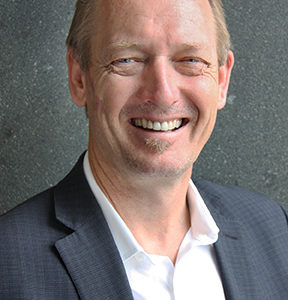 Rod Regier
Executive Director Of Economic Development
City Of Kitchener
Canada
Rod Regier, Executive Director of Economic Development for the City of Kitchener, received an Honours Bachelor degree in Geography at the University of Winnipeg, a Masters in Regional Planning at the University of Waterloo. After graduating from Waterloo, Rod worked briefly with the Region of Hamilton-Wentworth in planning policy and then for 16 years with the Government of Newfoundland and Labrador in various capacities including municipal planning, regional economic development and provincial strategic partnerships with a special focus on dialogue between business, labour and government on provincial competitiveness in global markets.
In his current position, Rod provides leadership to a staff team and community of stakeholders implementing Make it Kitchener, the City of Kitchener's Economic Development Strategy. Economic development services in Kitchener include the Waterloo Region Small Business Centre, Business Development, Downtown, Special Events, Arts and Culture and the Kitchener Market.
Rod has worked internationally with cities in Ghana and Tanzania, Africa and recently participated on the United Nations Policy Unit for Urban Economic Development Strategies that prepared a paper (https://habitat3.org/documents) to help shape The New Urban Agenda, an international agreement on the future of cities that will be agreed to at Habitat III in Quito Ecuador in October 2016.
Rod has been awarded the Public Service Award of Excellence for his work in Strategic Partnerships in Newfoundland and Labrador and the Diamond Jubilee Medal for his work in supporting the capacity of cities in Africa through the Federation of Canadian Municipalities International Development Program.
Rod lives in downtown Kitchener with his wife, Lisa Langwieder, and has two millennial offspring, Ben and Ali, who keep him sharp. Off line, his recreation passion is hang gliding.