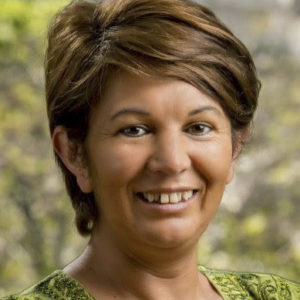 Nohra Padilla
Associacion Nacional De Los Recicladores (National Association Of Wastepickers)
Colombia
Nohra Padilla has been recycling with her family since she was 7. Her family fled violence-plagued rural Colombia and moved to Bogotá, where going through trash piles in the city gave the family of 12 children a way to survive. When Padilla was 16, a local dump that had become a key source of scrap material—and livelihood—for informal recyclers in her community was shut down. This forced them to face the challenge of looking for recyclables in the streets. Landfills posed numerous health risks and hazards, but they were a relatively safe place for recyclers to sort through trash in peace, away from the discrimination and violence in the streets, and with a guarantee that they'd find enough recyclables to get through the day.
Given her experience picking waste on the street when her family first moved to the city, Padilla naturally progressed to a leadership position among the recyclers, who organized into cooperatives that provided a measure of safety and protection in the streets. She gradually rose through their ranks, and began to see a clear need to fight for recyclers' basic rights to continue their work—and with it, the dignity and recognition for the service they contribute to the city.
Thanks to Padilla's leadership, the cooperatives have grown into the Association of Recyclers of Bogotá (ARB), an organization that represents the city's 3,000 informal recyclers, and the National Association of Recyclers in Colombia (ANR), with 12,000 members strong. Together, Padilla and the recyclers are revolutionizing the waste management infrastructure in Colombia.
A landmark victory came in late 2011, when Padilla won a court ruling that prohibits waste management contracts that don't provide job opportunities for informal recyclers. It was a much-needed affirmation of their fundamental right to work and the government's acknowledgment of the necessity and benefits of recycling. Recyclers are now formally recognized stakeholders in Bogotá's waste management planning. They go to work wearing uniforms and identification cards that acknowledge their profession. ARB operates two recycling centers, with plans to expand operations to what will be the largest recycling center run by informal recyclers in Latin America.