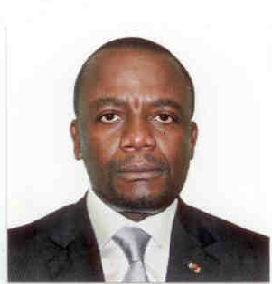 Mister Philippe Camille AKOA
General Director
FEICOM
Cameroon
Mister Philippe Camille AKOA who has been at the helm of the Special Council Support Fund for Mutual Assistance (FEICOM since 11 November 2005 (in the capacity of Interim Administrator, then General Manager since 20 September 2006), was born on 22 October in Bibia, in South Cameroon.
Married and father of four, Mr AKOA is a jurist. After obtaining a post-graduate diploma in law, he was trained as magistrate in the National School of Administration and Magistracy (ENAM) in Yaounde.
As senior staff member of Cameroon's magistracy, he has been Deputy State Councel at Kaele's Court, Juge at the Yaounde High Court (2003-2005), Service Head at the Ministry of Justice sucessively for Nationality and Civil, Commercial and Social Affairs (1992-2003), and Head of the Legal Affairs Division at the Ministry of Finance and Economy. He holds a diploma in International Law and Human Rights Comparative Law from Institut International des Droits de l'Homme, Strasbourg (France).
Mr AKOA is a keen advocate of funding of Councils' projects. Under his leadership, FEICOM is since 2009 ISO 9001/2008 certifed in the areas of studies, advisory assistance to elected local officials, collection of revenue, design, funding and monitoring of local development projects. He is also the President of the Network of African Local Government Funding Institutions (RIAFCO) and UNIFEM's He for She Ambassador.
Last but not the least, Mr Philippe Camille AKOA is Super Scale Magistrate and has been awarded several honorary distinctions.