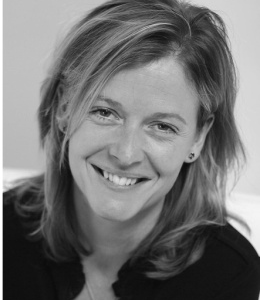 Jo Da Silva
Director
Arup International Development
United Kingdom of Great Britain and Northern Ireland
Jo da Silva is a Director at Arup where she leads Arup International Development, a specialist team focussing on addressing the challenges to achieving sustainable and resilient communities – primarily S/SE Asia and sub-Saharan Africa. Having studied engineering at the University of Cambridge, she began her career working in central India before joining Arup as a graduate engineer in 1989. Her subsequent experience as both a chartered civil and structural engineer includes the design and delivery of a wide range of buildings, infrastructure and urban regeneration projects,
in both the developed and developing world.

Jo's interest in post-disaster contexts began in 1991. She has subsequently provided expertise including after the Rwandan genocide and the 2004 Indian Ocean tsunami, and has authored various publications on post-disaster shelter and reconstruction emphasising the need for participatory processes, and the role of the private sector. Her recent work has focussed on resilience, at both a community and urban scale, and the contribution of housing, education and access to services to sustainable development.

Jo currently sits on the Grants Panel of the Humanitarian Innovation Fund, and the International Development Policy and Practice Panel at the Institute of Civil Engineers. She also lectures at the Centre for Sustainable Development at the University of Cambridge. In 2009, she was elected a
Fellow of the Royal Academy of Engineering and last year became an Officer of the British Empire (OBE) for services to engineering and to humanitarian relief.