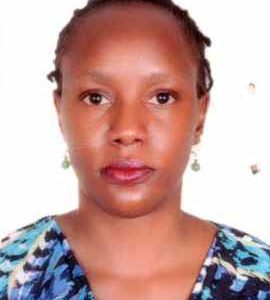 Frances Birungi
Directo Rof Programs
UCOBAC / Policy Unit
Uganda
Frances Birungi-Odong is a Director of program for the Uganda Community Based Association for Women and Children's welfare (UCOBAC). A non-governmental organization in Uganda whose mission is to improve welfare of vulnerable women and children in Uganda using community based initiatives.
Frances holds a degree in social sciences and a masters degree in Human rights and has had training in gender and Local governance, community capacity enhancement tools and program, Monitoring and Evaluation and Advocacy. Frances serves as a policy unit expert on Habitant 111 housing and sustainable urban development playing a role of engendering the new urban agenda. She is also a member of the task force that assesses the effectiveness of the gender strategy for the implementation of the Uganda National Land policy using the gender evaluation criteria.
Frances has worked in UCOBAC for the past 12 years, developing and implementing initiatives to protect and promote the rights of women and children, specifically the right to education, Sexual and Reproductive health rights, land and property rights, and women's rights to participation in governance and decision making processes.
Frances works with grassroots groups, organizations and communities to mobilize local resources, strengthen their community development practices and transform public policies at local, national, regional and global levels through research and analysis, grassroots organizing, engagements and partnerships and advocacy.