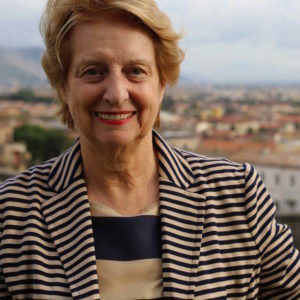 Eugenie Birch
Nussdorf Professor
University Of Pennsylvania
United States of America
Eugénie L. Birch FAICP, RTPI (hon), Nussdorf Professor of Urban Research, University of Pennsylvania, is co-director of the Penn Institute for Urban Research, co-editor of Penn Press's The City in the 21st Century series and chair, Graduate Group in City and Regional Planning. Her most recent publications are Slums: How Informal Real Estate Markets Work (2016), co-edited with Susan Wachter and Shohana Chattaraj and "A Midterm Report: Will Habitat III Make a Difference to the World's Urban Development?" Journal of the American Planning Association 82:4 (Fall 2016).
Birch has served as editor, Journal of the American Planning Association, chair, Planning Accreditation Board, president, Association of Collegiate Schools of Planning (ACSP). In addition, she has been as a member of the New York City Planning Commission and of the jury to select the designers for the World Trade Center site. She is currently chair, UN-HABITAT's World Urban Campaign and president, the General Assembly of Partners toward Habitat III.
Dr. Birch, who lives in New York City, holds a PhD and Master in Urban Planning from Columbia University and an A.B. cum laude in History and Latin American Affairs from Bryn Mawr College.