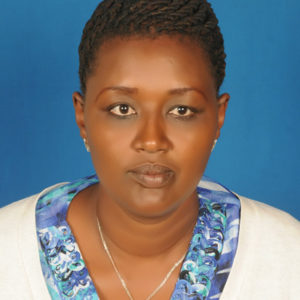 Esupat Ngulupa Laizer
Board Member
MWEDO
United Republic of Tanzania
Esupat Ngulupa is a grassroot leader . She joined MWEDO in a year 2000 as women representative at longido District, she was a board member of AIB at UN –Habitat .. Ms. Esupat's responsibilities include
She is also an elected leader in the community working on district land committee and climate change. Esupat serves as a resource to the municipalities of her region on a variety of planning, environmental, and development related issues. She also works with local Governments, a County-wide partnership of seven municipal governments.
She attained land academic , leadership trainings. She has an experience includes gender activism, support to trainings on human rights, support schools and health care facilities accessibility in indigenous peoples area in Longido.
Esupat strives to provide exceptional services to her community through utilizing a holistic approach of understanding community's needs. She uses her experience to assist community development and to promote an improved quality of life for the residents of Longido community.