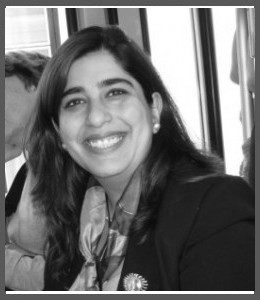 Dr. Shipra Narang Suri
Head Of ISOCARP
General Assembly Of Partners (GAP)
Shipra Narang Suri is an urban planner with nearly two decades of international professional experience in the areas of urban/local governance and indicators, post-disaster and post-conflict recovery, inclusive urban planning and management, sustainable urban development, urban resilience and safety.
Shipra Narang Suri is currently the Vice-president of the General Assembly of Partners towards Habitat III and Co-chair of the World Urban Campaign. She is also a Vice-President to the International Society of City and Regional Planners (ISOCARP), an Associate at PRDU, University of York, U.K., and a member of UNISDR's Urban Planning Advisory Group.
Shipra has worked with the United Nations, including the UN Human Settlements Programme (UN-HABITAT), UNDP and UNESCO, in different capacities and different locations including Myanmar, India, Nepal, Bangladesh, Sri Lanka and Mongolia (Asia); Kenya, Sudan, Zimbabwe and Nigeria (Africa); Kosovo, Macedonia, Bosnia & Herzegovina and Serbia (South East Europe).
Shipra Narang Suri has a Ph.D. in Post-War Recovery Studies, 2009, Department of Politics, Post-War Reconstruction and Development Unit from University of York, U.K., a Master of Planning (with specialisation in Environmental Planning), 1998, School of Planning, Centre for Environmental Planning and Technology (CEPT), Ahmedabad, India, and a Bachelor of Planning, 1996, School of Planning & Architecture, New Delhi, India.
At CUDRR+R, Shipra N. Suri will work on projects related to Urban Risk Reduction and Resiliency including Post-conflict recovery and cultural heritage preservation particularly in the South-Asian Region.