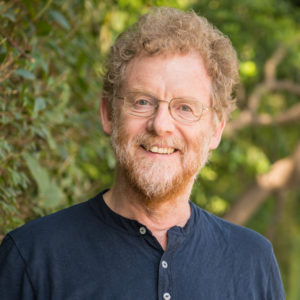 David Satterthwaite
Senior Fellow
International Institute For Environment And Development (IIED)
United Kingdom of Great Britain and Northern Ireland
David Satterthwaite is a senior fellow at IIED and visiting professor at the Development Planning Unit, University College London. Two recent books co-authored with Diana Mitlin were Urban Poverty in the Global South; Scale and Nature (2012) and Reducing Urban Poverty in the Global South (2013). Both were published by Routledge.
He was a co-ordinating lead author of the chapter on urban adaptation in the Fifth Assessment of the Intergovernmental Panel on Climate Change (IPCC) and he is currently working with other IPCC authors on a book on how cities can combine development and climate change adaptation and mitigation.
Expertise:
Poverty reduction and environmental problems in urban areas; climate change adaptation, including contributions to the IPCC's Third, Fourth and Fifth Assessments.
Current work:
Editor, Environment & Urbanization.
Research and documentation on the current and potential role of urban poor federations to address their needs and develop partnerships with government agencies
Research on why the scale and depth of urban poverty is under-estimated and mis-represented by most governments and international agencies.
Research on urban risk in cities in Africa with particular attention to those most at risk – undertaken with a consortium of several African and British research institutions.
Previously director of IIED's Human Settlements research group. He was awarded the Volvo Environment Prize in 2004 and was part of the IPCC team honoured with the Nobel Peace Prize in 2007.
Before IIED:
David Satterthwaite has been with IIED since 1974.
Education
BA (University of Bristol), DipDevPlan (University College London), PhD (London School of Economics)