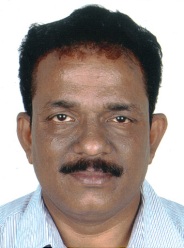 Biswamohan Mohanty
Director
ORRISSA NGO
India
Experience and accomplished Director of ORRISSA, an NGO working with the Indigenous communities in south of Odisha in India with over 20 years experience of working with the Indigenous communities around ecological agriculture and sustainable livelihoods. Revival of the traditional seed traits and farming wisdom based on the local resource base is the identity created by the organization. Promoting habitation rights of indigenous communities.
My belief in inherent community strengths had helped my organization to evolve the approach of People-led interventions. Through this approach my organization has been able to enable tribal (indigenous) communities to explore their traditional wisdom associated with the local traditional seeds. The communities in 102 villages in Malkangiri and Kandhamal districts of Odisha state has re-invented their age old agriculture system based farming systems to produce food for their households. This had helped bring in dignity to the community living and wisdom to enable food productions even during extreme climatic conditions as they actively protect their forest and other natural resources. This happens when the government policies are up against self-rule in the areas inhabited by tribal communities and massive government programmes promoting high cost intensive farming, and scaling up mining and industrialization around indigenous habitations.
Member of Soil Conservation Society of India, and active in various state and national level campaigns. Published a series of newspaper reports on various social theme of my country. I Was among a few working on the theme of Rehabilitation and Resettlement of indigenous communities displaced by large developmental projects. Team Leader on 11 large developmental projects for developing baseline socio-eonomic reports, Rehabilitation Action Plans (RAPs) for the project affected persons and families, Indigenous People Development Plan (IPDP) in 9 coal mining open cast projects and two multipurpose irrigation and hydro-power projects in India.