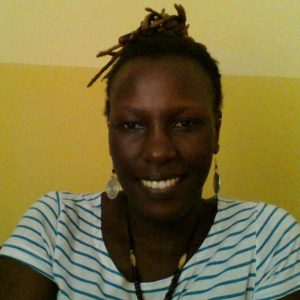 Annette Mukiga
Program Officer
Rwanda Women's Network
I have been involved in development work for more than a decade. Currently, I am working with the Rwanda Women's Network as a Program Officer and women's issues and gender equality are close to my heart. Most of my professional experience has been towards the promotion of women's rights.
I am a founder member of the Rwanda Association of University women (RAUW), an organization that is affiliated to the International Federation of University Women (IFUW) whose mission is to support girls' and women's education and support other projects that empower women. I am also a founder and board member of "Mentor a Girl" (MAG), a new Rwandan organization founded by young professional women to support girls and young women attain their full potential.
All in all, I am a dedicated feminist and activist on women's issues, gender equality and development as well as women's transformational leadership. I draw from the above-mentioned experience, having worked on these areas for many years as well as networking with like minded individuals as a means to learn from other people's experience, hence bring about change in my own setup.