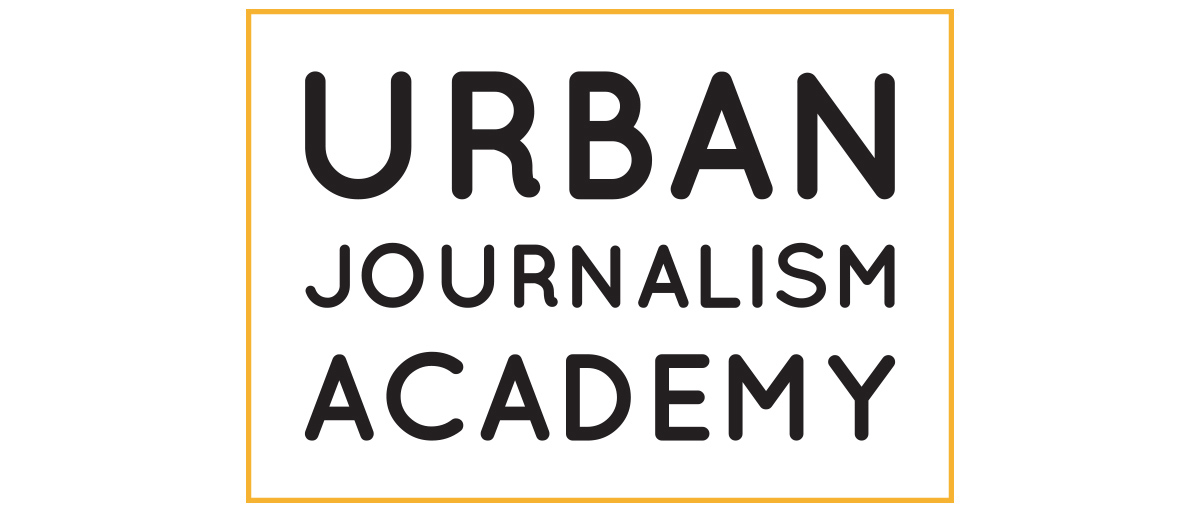 Tool Kit for Urban Journalism Academy
Concept and Overview
Majority of the world's population has been living in cities since 2009. Today, urban areas are a living combination of history, civilization, diversity, and culture. Urbanization has been a force that has changed almost everything: ways of thinking and acting, ways of using space, lifestyles, social and economic relations, and consumption and production patterns. Cities, as economic and productive innovation spaces, provide opportunities for improving access to resources and services, as well as options in the social, legal, economic, cultural and environmental fields. Urbanization has ushered in economic growth, development, and prosperity for many.
However, cities are also spaces where multidimensional poverty, environmental degradation, and vulnerability to disasters and the impact of climate change are present. Today, more than two thirds of the global population lives in cities, with inequality greater than it was 20 years ago. Urbanization is an unprecedented challenge.
On October 2016, the United Nations Conference on Housing and Sustainable Urban Development—or Habitat III—was held in Quito, Ecuador, to adopt a New Urban Agenda aimed to reinvigorate global commitment to sustainable urbanization.
The New Urban Agenda, aligned with the 2030 Agenda for Sustainable Development and the Paris Agreement on climate change, is an inclusive, action-oriented, and concise document intended to guide the next 20 years of sustainable and transformative urban development worldwide. It has a strong focus on the inclusion and participation of stakeholder groups, civil society, and grassroots organizations. Sub-national and local governments are supported as strategic and operational partners for implementation, along with national governments.
Media as a key actor for global change
The role of media and communications professionals is crucial to raising awareness about the New Urban Agenda among a wider audience. They have the opportunity to spread knowledge and share reflections on urban issues. Journalists already chronicle life in the city, give voice to urban changes, and describe urban reality from different points of view. Now is the time to encourage a more proactive and substantive role of media in the development of the city, at international, national, and local levels.
As the global community initiates bringing the New Urban Agenda into fruition, it is crucial that media features in-depth analyses of the opportunities, challenges, and solutions found across the New Urban Agenda. Moreover, by managing research and interpretation tools they can become spokespersons of monitoring the implementation of development agendas. Finally, to train journalists and communication professionals means moving towards greater democratization, encouraging transparency and participation of those usually not involved in the debate on cities.
Objectives
The Urban Journalism Academy (UJA) is an innovative initiative to train journalists and media professionals who are interested or involved in urban development with reference to social and economic issues facing cities in the 21st century.
The UJA series started in 2014 to follow up the elaboration process of the New Urban Agenda. Within that period, over 24 academies were held all over the world and more than 1,000 journalists were trained.
The Academies became a key programme to promote the implementation of the New Urban Agenda, aiming to meet the following objectives:
To strengthen journalists' and media professionals' capacity to analyze the overall process of urbanization by sharing with them substantive knowledge about the main issues of planning and management of cities, as well as by providing them technical expertise in gathering and examining urban data and indicators. A selection of interesting examples of sustainable urban transformation projects was also presented.

To make urban development issues and challenges clear and accessible to the general public, beyond professionals, researchers, and public authorities, bringing the urban debate closer to the average citizen.

To create a network of urban journalists that might collaborate and work together in advocating principles of the New Urban Agenda.

To encourage and motivate media practitioners to participate in, disseminate information on, and actively and consciously follow up the implementation of the New Urban Agenda.
Format of the Urban Journalism Academy
The Urban Journalism Academy is a one-day participative and interactive workshop targeting local/international journalists and communications professionals. The programme balances three approaches:
New Urban Agenda Capsules

Global urban development framework to offer resources and data to journalists and communications professionals.

Media Initiatives

Presentation of communications projects or media networks that are already promoting sustainable urbanization.

City

Presentation of the host city vision and strategy. The programme may integrate a wide range of sessions by urban experts, media professionals, and entrepreneurs, local government representatives, and innovators.
Partners' Timeline and Checklist for Organizing an Urban Journalism Academy with the Habitat III Secretariat
Within at least one month before event:
Coordinate with the Habitat III Secretariat via email at habitat3media@un.org to express interest in co-organizing an Urban Journalism Academy. The email must include the following information:

overview of the organization/institution

prospective network of local or international journalists

prospective moderator

prospective venue, date, and time.

Upon agreement of the Secretariat, invite prospective speakers and moderator, copying habitat3media@un.org, to confirm their availability.

Finalize the programme of the Urban Journalism Academy and send it to the
Habitat III Secretariat. The programme should have the following:

Exact address of venue

Date and time range of entire event

Brief overview of the Urban Journalism Academy session (maximum 150 words)

Concept note or fact sheet elaborating the theme/topic (optional)

Name of moderator and of each speaker, official designation, organization/government/company, and their/their organization's social media handles. You may consider inviting moderators who have regularly been on previous Urban Journalism Academies.

Time slots for all event segments

See sample programme here.

Send Habitat III a high-resolution logo of your organization and your social media accounts/handles.

Share with Habitat III Secretariat the contact list of journalists to be invited as participants.
Three weeks before the event:
You should receive the following from Habitat III:

Habitat III webpage of the programme

Online registration form for the Urban Journalism Academy participants.

Digital invitation to the event, which will contain the following:

Partner's logo/branding

Link to the webpage/programme

Link to the online registration form

Save the Date social media card of the event.

Splash screen image file for backdrop of the event if using a projector/video wall

Print-ready file for roll-up banner/s (please indicate specs/dimension)

Send out digital invitation of the event to your own network of journalists and communications' professionals.
Two weeks before the event:
Arrange for any logistical needs at the venue like audio-visuals, etc.

Arrange for any travel logistics for speakers and moderator if needed

Have branding collaterals/signage/roll-up banners you need during the event printed

Start an online campaign promoting the event on your website and other digital platforms

Use the hashtag #H3UJA, #NUA, or #NewUrbanAgenda

Post the Save the Date social media card provided by the Habitat III Secretariat

Campaign should always include link to the programme webpage provided by the Secretariat and, where possible, the link to the online registration form

Tag Habitat III in your posts promoting the event (@Habitat3UN for Facebook, Twitter, and Instagram)

Minimum of four promotional posts on each channel throughout the two-week period

Use the social media handles of your speakers or media networks where appropriate/applicable

Prepare two reminder post about the event to be published 3 days before the event, then 1 day before the event.

Prepare a pre-filled/templated press release whose details and specifics (e.g., speaker quotes/soundbites, questions from audience) can be filled out during or immediately after the event, then published soon after the event. (400 to 600 words)
One week before the event:
Prepare any advocacy materials, publications, etc. you want distributed during the event

If using a video wall or projector, prepare the splash screen file sent by Habitat III and send it to the technician operating audio-visuals at the venue.

Collect any presentations (slides, video, etc.) that speakers want shown during the event.

Assign sufficient personnel for each of the following tasks during the event:

Manning registration desk

Live reporting during the event on your digital channels (please guide them accordingly in terms of hashtags, tagging speakers'/organization's, tagging @Habitat3UN, etc.)

Photo documentation of the event

Collect speakers' profiles and send to moderator for her/him to make the proper introductions during the event
Three days before the event:
Publish a reminder post.

The Secretariat will close online registration (if number of registrants is sufficient for you; on average turnout is usually 50% to 70% of registrants).

The Secretariat will send a reminder email about the event to registrants.

Print out name plates for moderator and speakers
One day before the event:
Publish a reminder post.

The Secretariat will send a reminder email about the event to registrants.

Prepare/print out a sign-in sheet with the names of the registrants (registrant list will be sent to you by the Secretariat)

Prepare sheets of paper on which audience can list their questions, with sufficient number of pens
On the day of the event, on location:
Registration desk

Materials for distribution

Audience area ready (tables, chairs, paper for their questions, pens, etc.)

Speakers' area ready (name plates, mic, podium, panel table, etc.)

Roll-up banners and other signage in place

Sound check

Video wall check

Test out all presentations

Project splash screen onto the video wall
An hour to 30 minutes before the event:
Brief moderator and speakers in terms of order in which they will speak, allocated duration of their presentations/keynote speeches

Publish an "about to start" post on your digital channels
During the event:
Live reporting on your digital channels (quotes, talking points, etc.)

Share/repost content from others about the Academy if appropriate

Photo documentation of the event
Few hours after the event:
Send the following to the Habitat III Secretariat:

Scan or digital copy of sign-in sheet

Video file of event if video documentation was done offline

Photos from event (captioned with names of key figures where applicable)

Reporting document
Few days after the event
Wrap-up meeting with the Habitat III Secretariat