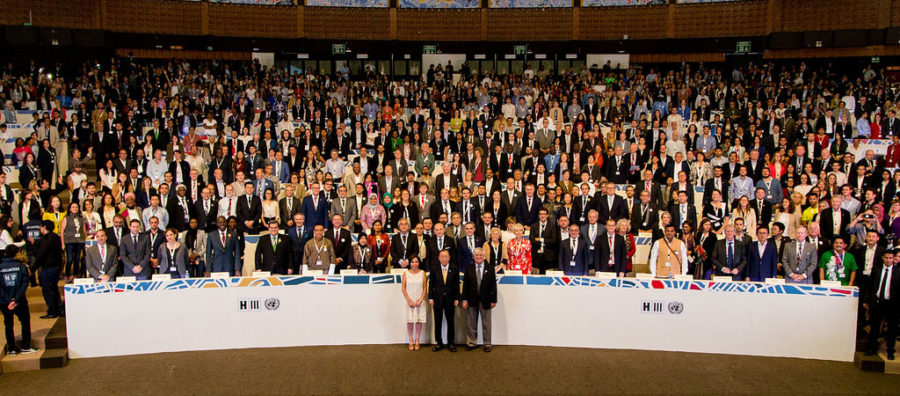 Cities need to be more empowered to implement the New Urban Agenda at the level closest to urban residents. This was the resounding message from mayors who took part in the second World Assembly of Local and Regional Governments on 17 October at the Agora during Habitat III in Quito.
The assembly, organized in collaboration with United Cities and Local Governments (UCLG), highlighted the critical role of mayors in helping make cities more sustainable at economic, social, and environmental levels.
"Mayors are at the forefront of the battle for sustainability," said United Nations Secretary-General Ban Ki-moon, who further remarked that taking strong ownership of the New Urban Agenda was key for mayors in developing and effectively implementing policy geared towards implementation of the Agenda.
Several mayors who spoke at the assembly stated that giving cities a clear and crucial role in the global debate, as well as a seat in the preparatory process of a UN conference, underscored how cities are also the solution to the challenges they face.
"There is an urgent need for a reinforced dialogue between central and local governments," said Habitat III Secretary-General Joan Clos, citing how urbanization, for the first time in history, has been identified as a tool for global development.
Better urban planning and better access to opportunities and all that a city has to offer was a common resolve among the mayors to make cities more equitable, and that measures to mitigate climate change was a necessary investment.
The World Mayors Assembly offered both unique and shared perspectives on sustainable urban development across hundreds of cities, enriching discussions on how to advance the New Urban Agenda.