Positive Partnership Potential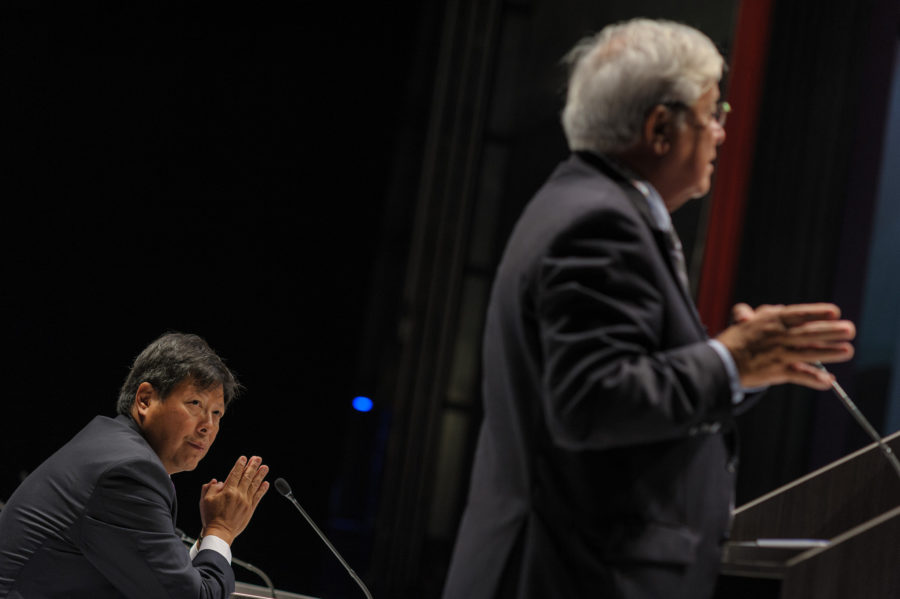 Quito, Ecuador, 16 October 2016
"For a long time, the private sector has not been taken seriously as a partner in these processes; there has been policy development and on the other hand there was the daily practice of private companies," noted Bert Smolders of ARCADIS at the Habitat III Business Assembly. Engagement with the private sector, including measures to foster and support local economic activity, innovation and entrepreneurship, is an important part of the New Urban Agenda. It will be the lasting – and actionable – legacy of the conference. The document aims for transformative sustainable urbanization, achievable only with the partnership of diverse actors.
In recent years, urbanization and cities have increasingly become the focus of a number of companies. This has resulted in direct engagement, through city indexes, multi-company urban research, funding for academic projects, and environmental business councils. Impact investment and social entrepreneurship have also become new means for private involvement in the pursuit of public good. Examples of a range of rising forms of engagement were presented at the Business Assembly of the Habitat III Conference, with chair Nicholas You guiding the day through an exploration of holistic and resilient approaches towards sustainable urban development.
Public Private Partnerships (PPPs) and Multi-Stakeholder Partnerships (MSPs) were primary discussion topics at the Business Assembly at Habitat III. While PPPs and MSPs are not new, these cooperative groups provide both precedents and future frameworks for collaboration from and between New Urban Agenda advocates. Many stakeholder groups, levels of government and the public will need to leverage their different spheres of knowledge and methods of engagement to explore new partnerships that can bolster the implementation of the New Urban Agenda.
During the Business Assembly, discussion of systems thinking and data analysis hinted at means, drawn from private sector methods that could operate at the systemic scale. This is one of the central imperatives given the transformative global goals of the New Urban Agenda. Breaking the qualities of urbanization down into the models and data sets needed for systems thinking has obvious drawbacks. The perennial business favorite adage "what gets measured gets managed," was aptly quipped during speeches and in side conversations.
The private sector is a natural partner in the urbanization processes, yet its full potential to contribute has yet to be fully realized. "78 trillion in infrastructure spending is expected all over the world in the next 10 years… 80% of infrastructure investment comes from private sector," said PwC's Hazim Galal. Business has a lot more to add beyond this initial influx of funding, as a full partner and over the lifecycle of projects and initiatives needed to implement the New Urban Agenda.