During the Habitat III Conference the Quito Media Center was located centrally within the Conference venue in close proximity to the plenaries and main sessions. The center was managed by the Habitat III Secretariat in collaboration with the Department of Public Information (DPI).
The heart of the media center was a big, open working space for use by accredited media. It was equipped with printers, Internet connection, phones, branded backdrops and video screens through which the press could watch main sessions that were being livecast by United Nations TV, though there was also pre-allocated space for media in venues where the plenaries, assemblies, and high-level main sessions were held.
The media center also hosted several closed off offices, which were used by the Habitat III media team, the team of the United Nations Department of Public Information, and media teams from other UN bodies. Three other office spaces could be booked by media for interviews and background talks.
The media center was annexed by the press conference room where 31 press events organized by Habitat III and various partners were held.
Attendant to the conduct of press conferences, partners could also submit and upload their own press releases at the Habitat III Website, at the Partners' Press Releases portal.
Also within the media center was the Habitat III TV Stage, collectively comprised of two interview lounges specifically for bilateral interviews that different media organizations as well as the Habitat III Secretariat arranged with prominent figures in sustainable urban development, local and national leaders, and other urban actors. Interviews by the Habitat III Secretariat may be found here.
THERE WERE 698 MEDIA PROFESSIONALS ACCREDITED TO COVER THE CONFERENCE, PREDOMINANTLY FROM LATIN AMERICA AND THE CARIBBEAN.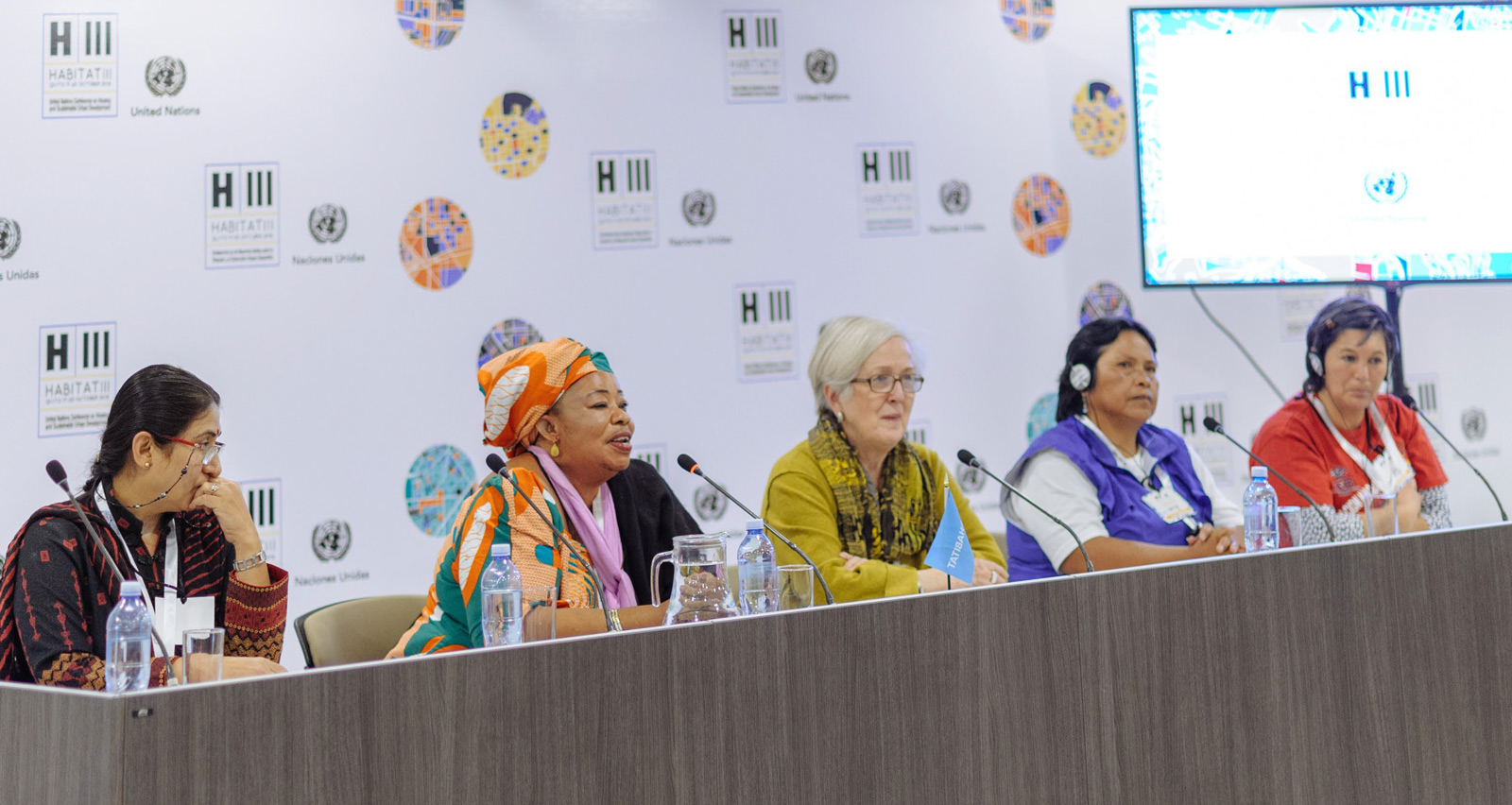 The office of UN Web TV was hosted in close proximity of the media center, allowing a continuous workflow between the Habitat III and the UN Web TV team. Videos of the opening ceremony, key note speeches, remarks, plenaries, press conferences, assemblies, high-level round tables, and urban stage events during the conference were also webcast live on UN Web TV and may still be found online on the following channels:
Plenaries
High-level Round tables
Press Conferences
Urban Stage
Assemblies and Other Events
The Habitat III Conference Media Archive contains various media products—podcasts, photos, press kits, media guidelines, info kits—developed to aid coverage and participation for media professionals covering the conference in Quito.